Here at Oak Ridge our community is paramount. Our state-of-the-art recycling facility works diligently to recycle for our community. Our recycling facility provides our community conservation on resources, helps save energy and protects our environment. Our commitment to recycling and landfill diversion is a pathway for a better tomorrow.
Our customers are given the convenience of single stream recycling. Our trucks collect the single stream recycling and bring them to our state-of-the-art recycling facility. At this facility our employees work diligently to separate your recycling by category type.
Your recycled product is then distributed to various organizations through out the US and across the Globe for effectively re-purposing. Every member of team is committed to serving our community and our planet.
We offer:
Customized Recycling Programs
Office Paper and Confidential On-Site Paper Shredding
Cardboard recycling
Scrap metal recycling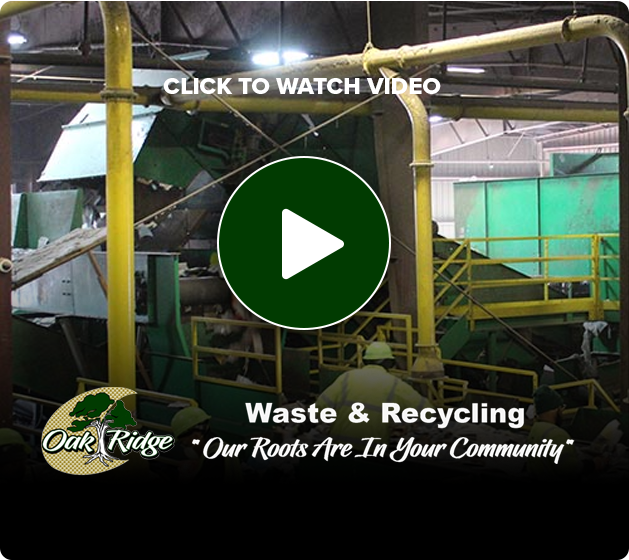 Recycling Brochures & Flyers
Recycling for Kids
Areas we cover
Click below to see current areas we cover
REQUEST SERVICE
"*" indicates required fields