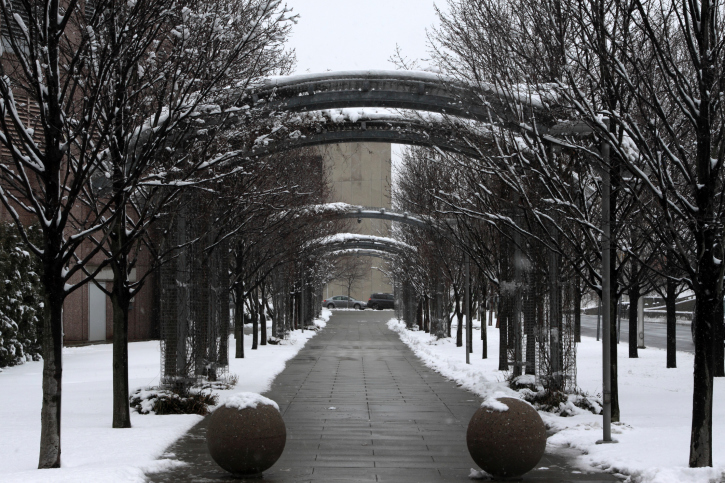 Oak Ridge Waste specializes in all types of waste and recycling services. One of our most sought out service is our dumpster rentals. Wilton residents and businesses seek out Oak Ridge Waste for all their dumpster rentals, because we offer a variety of dumpster sizes and we can deliver the same day you call us. Our dumpster rentals are affordable, and are excellent for projects of concrete, brick and asphalt, or a home roofing project. We even offer smaller sized dumpsters for yard cleaning and spring and summer cleaning.
Wilton, Connecticut
The town of Wilton, Connecticut is a small rural town that has a rich New England history. Wilton has dated back to the 1640's. Roger Ludlow and a few of his friends purchased some land from the Indians. In 1726, Wilton was officially recognized as a parish and there was forty families that lived in Wilton. The forty families started their own Congregational church, and in 1790 they built the Congregational Church, which is still standing in Wilton. Wilton was a 'dry' town. In 1993, an ordinance was lifted, which permitted alcohol to be sold in restaurants. Wilton was then referred to as a 'damp' town instead of a dry town. A year later town board allowed the sale of alcohol to be sold in a few stores.
Wilton hosts several annual events each year that draws hundreds of visitors to the small town. The Ambler Farm Day is a yearly fall festival that is held the first weekend of October. The Ambler Farm Day has plenty of fun activities and excitement. You can join in the apple slingshot, make your own personal scarecrow, watch the Trebuchet or as most of us know it as a 'Punkin Chucker', and children can go into the pumpkin patch, and pet the farm animals. The Ambler Farm Day is just one of many events that happen in Wilton, and is a perfect time of the year to visit this friendly, fun town.
Residents and businesses in Wilton contact Oak Ridge Waste Systems for all their dumpster rental, recycling, trash pickup, and waste services. Oak Ridge Waste is the leader in the industry, due to our extensive experience and dedication to Wilson, Connecticut. If you would like any information on any of our service, then contact us today.
What We've Been Working on in Wilton, CT
A Wilton librarian and local collector had a collection of old newspapers recycled after she discovered they had been expertly digitized by the county. She called Winters Bros. Waste Systems and confirmed that they were the Wilton trash collection service that could handle all of her needs. The Winters Bros. Waste Systems let the librarian […]
Continue Reading »
The Winters Bros. Waste Systems office was contacted by a Wilton landlord. The landlord had switched companies because Winters Bros. Waste Systems gave him a better deal on Wilton garbage collection for his apartment buildings. One thing that he really liked was that Winters Bros. Waste Systems has a very large in fracture and many […]
Continue Reading »
Winters Bros. provides dependable waste removal services in Wilton, CT. Come back here and learn more about how we like to help all of our customers keep it clean.
Continue Reading »