Oak Ridge Waste Systems is a second generation company that offers first class service. Our business was built upon family values, honesty, and integrity. When you order any of our services you will receive reliable, quality attention and care.
Stamford, Connecticut
Stamford is the third largest city in Connecticut, and has a population of 128,278. Stamford's nickname is "The City That Works." The city was first known as Rippowan as it was named by the Native Americans who were the first inhabitants in the area. The name changed to Stamford when European settlers arrived. The city has a deep heritage, and is a welcoming city to all tourists and visitors.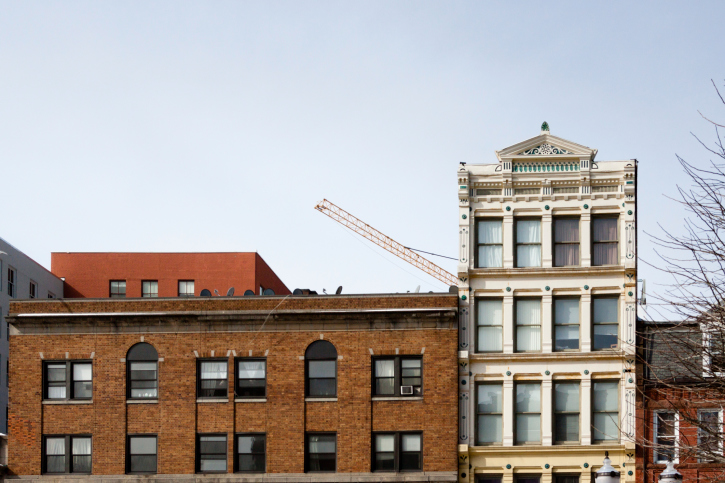 The second tallest building in the city is One Landmark Square, and it is located in Downtown Stamford. If you love the arts, then you can find that in Stamford. The Franklin Street Works is an art space located downtown, and local artists display their work there. Nature lovers will enjoy visiting the Stamford Museum and Nature Center. The Stamford Museum and Nature Center is located on 118 acres, and there is a sculpture of Mount Rushmore located on the premises along with a variety of artifacts and works done by Gutzon Borglum.
Cummings Park is a popular beach for residents and visitors. Cummings Park was developed in 1906, and is perfect for shell fishing, fishing, swimming, boating, and just enjoying the sun. The Cove Island Park is also a great place to enjoy theoutdoors. The Cove Island Park has several beaches, picnic areas, playgrounds, and it also has a wildlife sanctuary that is perfect for bird watchers. Stamford, Connecticut offers a variety of activities for everyone. It is a great city to visit and to live in.
Oak Ridge Waste Systems is the garbage collection service provider that Stamford, Connecticut residents contact. We offer competitive prices for our services. Contact Oak Ridge Waste Systems today, and one of our knowledgeable staff members will assist you with any questions or schedule you with a service.
Winters Bros. Waste Systems was recently contacted by a new customer in Stamford. A new record shop was opening up inside an old warehouse soon. They needed to build out the shelving and make the place up to code, so they needed a Stamford roll off dumpster that could arrive on time and would be […]
Continue Reading »
A lawyer in CT was sick of having to deal with sorting recycling with her old company. She didn't have the time to sort all the recycling materials and she was tired of dealing with it, so she asked a few of her colleagues who to call for the best garbage pickup Stamford residents use, […]
Continue Reading »
If you'd like the latest on the best trash company in Stamford, just bookmark this page or visit us again here soon!
Continue Reading »